What's the purpose of your compensation philosophy in your organization? Compease can support the purpose of your compensation philosophy with full automation, allowing you to professionally manage your organization's salary administration with ease and confidence. Review the most common purposes below to identify how Compease can support your organization.
For organizations, Rising Tide can help leaders adapt to the demands of the shifting workforce and create long-term strategies to become truly inclusive leaders. We also provide HR consulting services in the areas of org design, change management, learning and development, DEI, and talent acquisition.  For individuals, we provide coaching services for folks who are looking for help figuring out a new career (including offer negotiation) or thinking through issues at a current workplace, including those who are navigating their first time in a manager or leader role.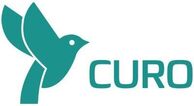 CURO is a compensation and pay equity specialist. Our software enables organizations to drive business performance through employee engagement while ensuring pay transparency, equity and compliance.

Are you looking for a better way to manage your job descriptions? If so, then look no further than the Xpert in job description software, JDXpert. JDXpert is a web-based solution that allows you to bring structure and efficiencies to the way you construct, manage, and store job information. With a robust feature set and flexible platform, JDXpert has elevated itself as a leader in job description management and offers its customers an unparalleled solution that has helped numerous customers take control of their job descriptions.